Days to the Submission Deadline
Important Dates

Submission

Extended to Apr. 20, 2020

Notification

20-40 days after the submission

Publication

15-20 days after the final edition

Conference

May 27-29, 2020
Contact Us


Telephone: 021-51098086

Cell Phone: 0086-18101720867

WeChat: 18101720867
The information about the Keynote Speakers of PSYBEHAV2020 is as follows, which will be updated regularly.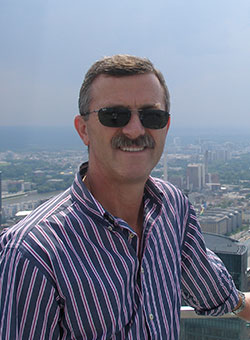 Dr. Vito Zepinic
PsychClinic P/L, London, UK
Biography: Dr. Vito Zepinic is a clinician, scholar ad researcher with over 30 years of experience in mental health area. He received qualifications in PhD, MMed, MD, BA(Psych.), and LLB. He is a member of the Royal Society of Mediciene (UK), and the European Society of Traumatic Stress. He is a founder of the Dynamic Therapy Model for treating complex PTSD and stress-related disorders. He was a Senior Lecturer in Psychiatry at Queen Mary University of London, Honorary Associate and Clinical Supervisor at the University of Sydney and Macquarie University. He published six professional books, over 5o articles, and served on the editorial boards on numerous scientific journals. He is a recipient of several rewards for research, teaching, and clinical work.
Topic: Beneath the Mask of Non-Criminal Psychopath: A Snake in Suit
Abstract: The straddle fields of psychopathy are themselves quite demanding task – personality of abnormality in psychopaths can wreak havoc of all (family, friends, working colleagues, or community in general). Psychopathy is a controversial abnormality and construct which compromise a broad collection of its nature (phenomenology), including empty affects, an impoverished capacity for empathy, lack of remorse, and poor behavior control. In theory and clinical practice, there are two defined categories of psychopathy: criminal and non-criminal psychopaths. The criminal psychopaths are mostly observed; however, the non-criminal psychopath's affects, behavior and relationships with others are often more dangerous than by the criminal one. It could be argued that the entire human history has been shaped by a number of the extreme psychopaths (Caligula, Nero, Pope Borgio, King Henry VIII, Napoleon, Hitler, Stalin, Pol Pot, …), and most of these psychopaths had never been found accountable for their failures and wrong doing. We are of opinion that psychopathy is a syndromal condition overlapped by symptoms of different personality disorders with impairments in (A) personal functioning: (1) identity (impoverishment, poorly developed and/or unstable self-image), (2) self-directions (instability in goals, aspiration or career plans), and (B) impairments in interpersonal functioning (1) emotions (no ability to recognize feelings and needs of others), (2) intimacy (unstable and/or conflicting relationships, features of lovelessness, intense, emotionless, mistrust, neediness). In general, we can see non-criminal psychopath as an individual 'inside the mask' whose mind is always busy – thinking only about own self. The most evident psychopathic traits in non-criminal psychopaths which are subject of the speaech: (1) superficial charm, (2) no psychotic features or irrational thinking, (3) fearlessness, (4) unreliability and unresponsiveness, (5) untruthfulness and insincerity, (6) lack of remorse/emotionless, (7) poor social judgment and behavior, (8) egocentricity/lack of object-love, (9) loss of insight, (10) lack of proper interpersonal relations, and (11) poorly integrated sex life.